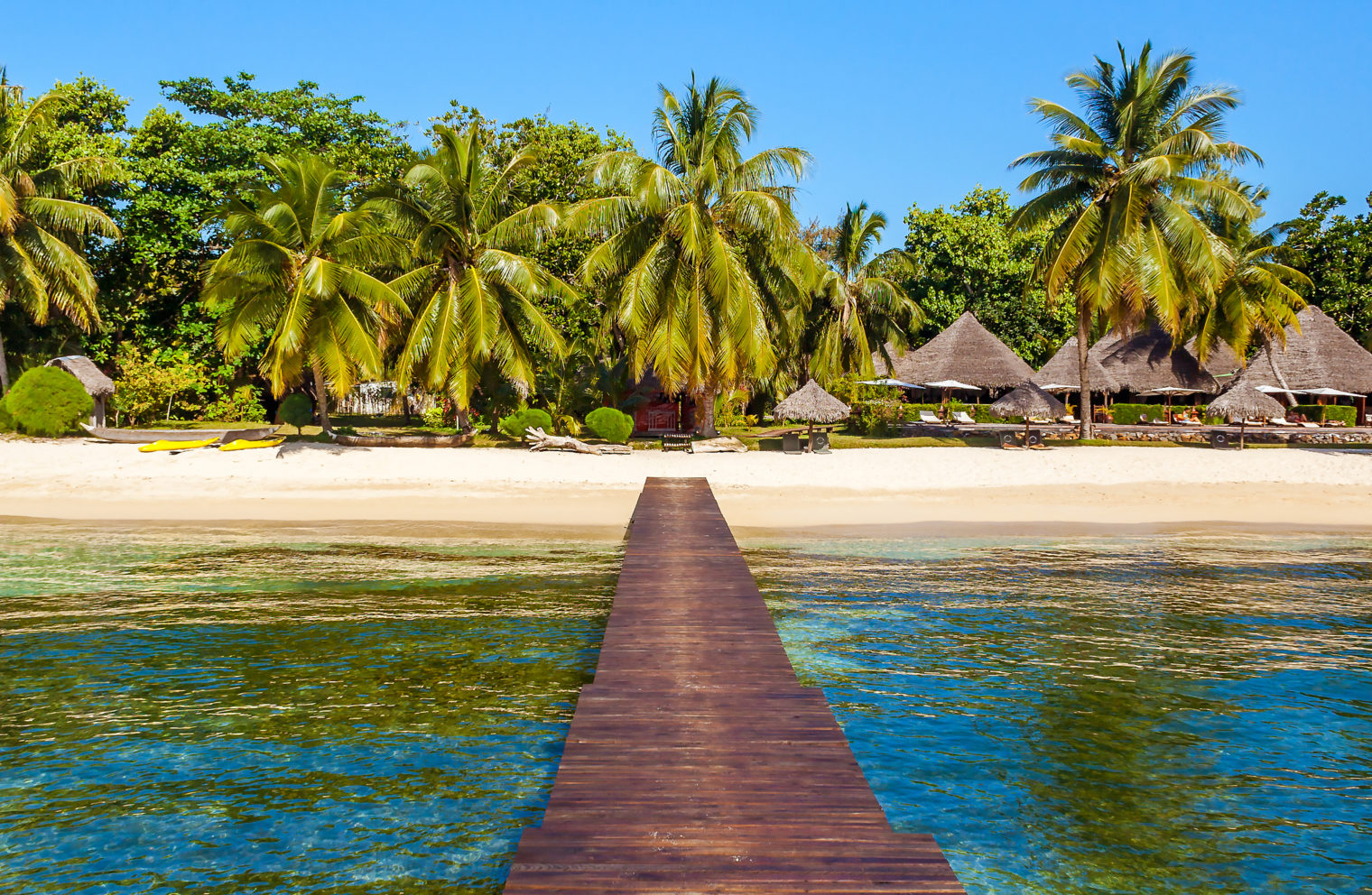 EAST TOUR
Green nature and heavenly beach
EAST TOUR
Let yourself be enchanted by the green nature and the magnificent beaches of eastern Madagascar.
The east part of the island will give you the chance to discover the greatest Lemur of the Island: Indri indri, and enjoying beautiful landscape made of exotic plants, lakes, rivers, and the peaceful island of Sainte Marie.
HIGHLIGHTS
Visit of Andasibe National Park
City tour of Tamatave on a rickshaw
Navigation on the Pangalane Canal: Manambato – Ankanin'ny Nofy–Tamatave
Visit of the Palmarium of Ankanin'ny Nofy
Pirogue Ride on Lake Rasoabe
Malagasy food
The architecture of East Madagascar
The paradise island of Sainte Marie
Beach
Feasibility: January to December
Best time: May to November
ITINERARY
Day 1: ANTANANARIVO
Day 2: ANTANANARIVO – ANDASIBE
Day 3: ANDASIBE- MANAMBATO
Day 4: MANAMBATO – ANKANIN'NY NOFY (NEST OF DREAMS)
Day 5: ANKANIN'NY NOFY – TOAMASINA
Day 6: TOAMASINA – SAINTE MARIE
Day 7: SAINTE MARIE
Day 8: SAINTE MARIE
Day 9: SAINTE MARIE – ANTANANARIVO ( by plane)
Day 10: ANTANANARIVO – DEPARTURE
DAY 1
Antananrivo
Reception at the airport and transfer to the hotel
DAY 2
Antananarivo - Andasibe
Road to Andasibe through the national 2. Stop at the pereyras private reserve on the way to watch a variety of chameleons and insects.
Continuation to Andasibe.
Visit of the Andasibe National Park in the afternoon to observe the Indri Indri, the largest lemur of the island.
Overnight at hotel
Distance: 154 km
Duration: +/- 2 h
DAY 3
Andasibe - Manambato
Departure to Manambato
Pirogue ride on Lake Rasoabe
Relaxation on Manambato
Overnight at hotel
Distance: 250 km
Duration: +/- 3 h
DAY 4
Manambato - Ankanin'i Nosy (Nest of Dreams)
Departure for Ankanin'ny Nofy by boat
Visit of thePalmarium of Ankanin'nyNofy
Overnight at hotel
Duration: 01 hour of boat
DAY 5
Ankanin'i Nofy - Toamasina
Departure to Tamatave by boat
City tour of Tamatave
Overnight at hotel Check-in at the hotel
Duration: +/- 3 hours of boat
DAY 6
Toamasina - Sainte - Marie
Morning departure for Sainte Marie via Soanieran'Ivongo
Installation at the Hotel
Free stay in Sainte Marie
Overnight at hotel
Distance: 163 km
Duration: +/- 4 hours of road and 2 hours of boat
DAY 7
Saint Marie
Stay in Sainte Marie
Overnight at Hotel
DAY 8
Saint Marie
Stay in Saint Marie
Overnight at Hotel
DAY 9
Saint Marie - Antananarivo (by plane)
Return to Tana by Plane
Installation at the hotel
DAY 10
Antananarivo - Departure
Shopping on the markets of Antananarivo
Transfer to the airport