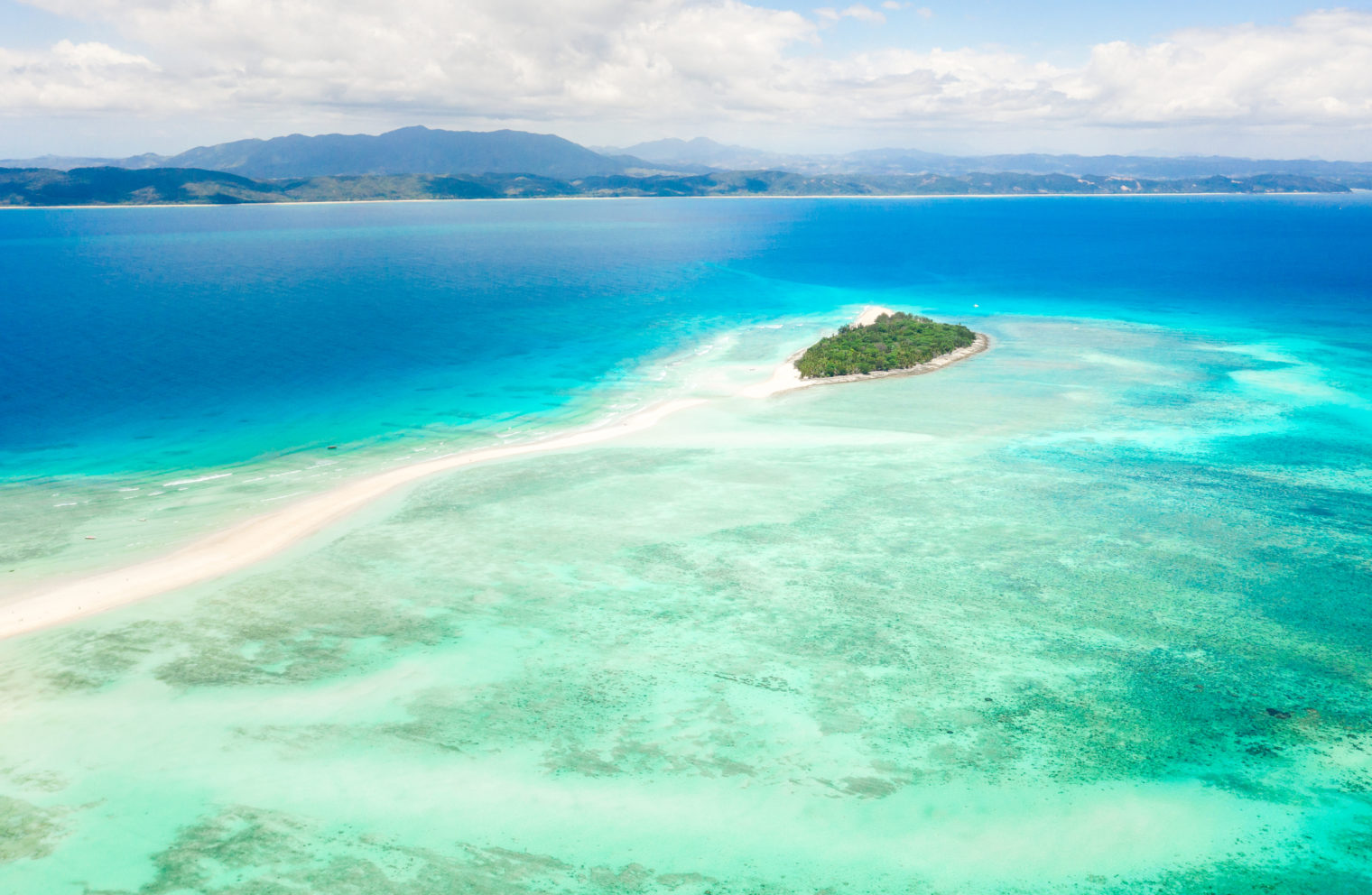 NOSY BE
The most beautiful beaches in the world
NOSY BE
Sea, Sun and Sand.
The northern part of Madagascar is a culturally rich destination, due to the various ancestral traditions of Antakarana, and the remarkable colonial past to which the monuments bear witness. But this image, rich in colors of the region, is only an actor, in front of the canvas of breathtaking landscapes of the idyllic beaches of Nosy Be, Ramena, and the incredible biodiversity in the Ankarana Tsingy. This tour promises a total change of scenery, in a paradise where nature has brought together in a handful of kilometers, the best it has to offer.
Feasibility: January to December.
Best time: April to November
HIGHLIGHTS
Smallest chameleon in the world
Emerald sea
Three bays
Sugar bread
Baobabs and lemurs endemic to the northern part
Tsingy of Ankarana
Weekly markets
Bat caves
Waterfall
Plantation of cinnamon, cocoa, vanilla, coffee, and ylang-ylang
Paradise island of Nosy Be
ITINERARY
DAY 1: ANTANANARIVO
DAY 2 ANTANANARIVO – ANTSIRANANA (plane – 01H15)
DAY 3 – ANTSIRANANA – MONTAGNE D'AMBRE (40KM – 01H) – ANTSIRANANA
DAY 4- ANTSIRANANA – ANKARANA (110KM – 03H)
DAY 5– ANKARANA – ANKIFY (165KM – 03H)
DAY 6 – ANKIFY – NOSY BE (boat – 01H30)
DAY 7- NOSY BE
DAY 8- NOSY BE
DAY 9 – NOSY BE – TANA (plane – 01h)
DAY 10 – ANTANANARIVO – DEPARTURES
DAY 1
Antananarivo
Airport reception
City tour of Antananarivo, and after installation at the hotel
DAY 2
Antananarivo – Antsiranana (flight – 01H15)
Flight to Antsiranana (Diégo-Suarez)
Reception to the airport and transfer to your hotel.
In the afternoon, we will discover the town of Antsiranana and its marketplace. Overnight at hotel.
DAY 3
Antsiranana – Montagne d'ambre (40km – 01h) – Antsiranana
After breakfast, we hit the road to join the National Park of Montagne d'Ambre.
Visit of the Amber mountain National park with its waterfalls and endemic plants and animals.
Return to Antsiranana
Overnight at hotel.
DAY 4
Antsiranana – Ankarana (110km – 03h)
Road to Ankarana after the breakfast.
We start the visit of the park just after the afternoon dans le Park to discover the Tsingy of Ankarana and its cave.
Overnight at Hotel.
DAY 5
Ankarana – Ankify (165km – 03H)
Breakfast
Second day of visit of the Park National of Ankarana.
We leave Ankarana the afternoon to join Ankify, a port town.
Overnight at hotel
DAY 6
Ankify – Nosy be (on a boat – 01H30)
Transfer by boat to Nosy Be, the island of perfumes in the morning
Transfer from the port and installation at the hotel
Overnight at the Hotel
DAY 7
Nosy be
City tour
Free afternoon to enjoy the blue sea and white sand beach of Nosy Be.
Overnight at hotel.
DAY 8
Nosy be
Transfer to the port of Hell Ville after the breakfast and embark on a boat to discover Nosy Komba (lemur island)
Continue to Nosy Tanikely with its underwater reserve and its lighthouse
Lunch on the beach of Nosy Tanikely
Return to Nosy Be in the afternoon and transfer to the hotel
Overnight at the Hotel
DAY 9
Nosy be – Antananarivo
Flight to Tana
Transfert to the hotel
Overnight at hotel
DAY 10
Antananarivo – Departures
Shopping on the markets of Antananarivo
Transfer to the airport according to the flight